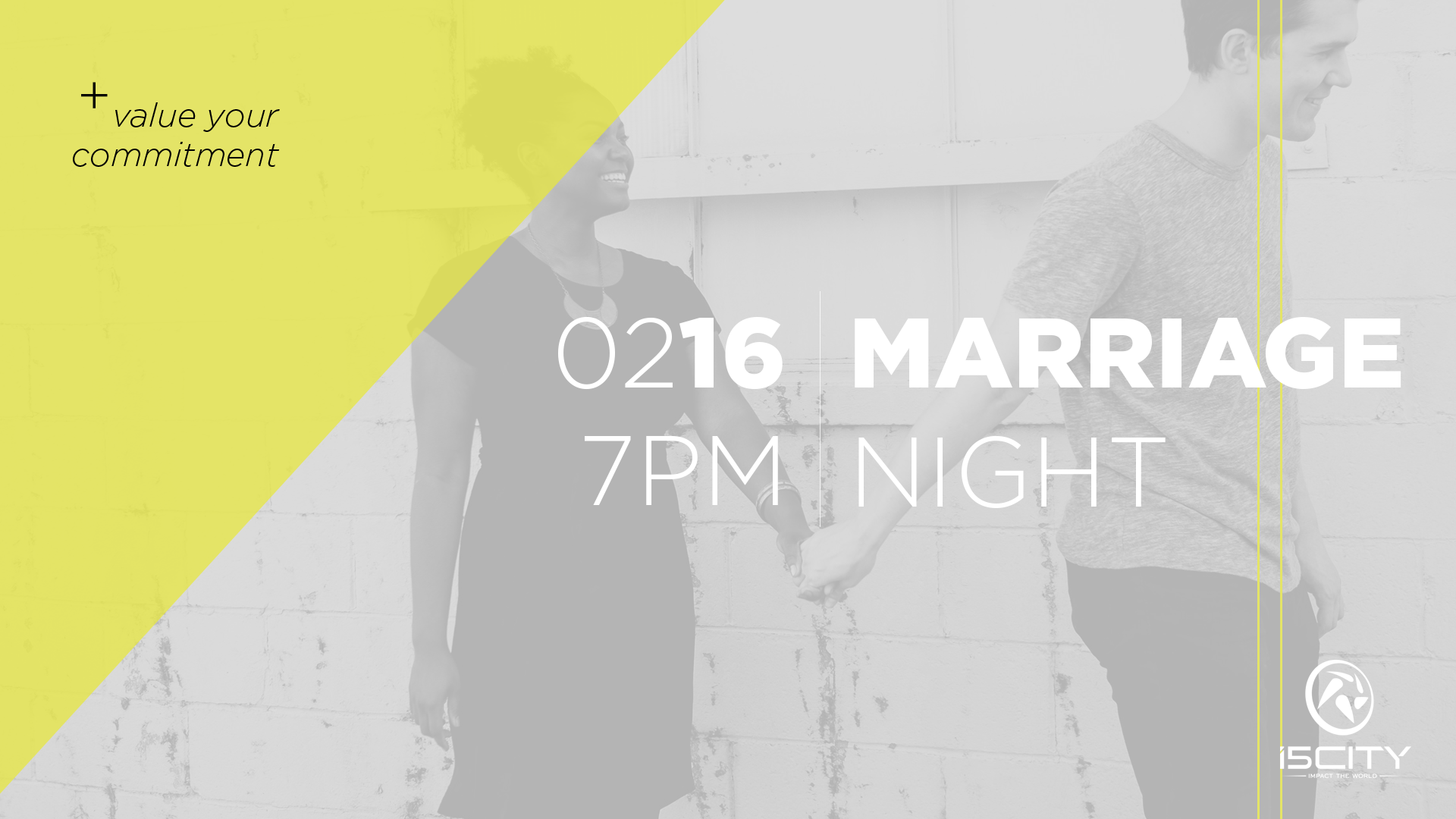 VALUE YOUR COMMITMENT
Marriage is a beautiful institution created by God for a man and a woman to become husband and wife for as long as they both shall live. As such, we at i5 believe in doing our best to help you steward this covenant with love and respect. 
We want to help you experience God's best for your marriage by equipping you with insights and resources for a healthy marriage. Our Marriage Night will give you tools and provide you with information that will help you get the best...no, God's best out of your marriage. 
If you are married, engaged, thinking about getting married, or even single with the intent to wed, this night is for you. We believe that this will be an enriching time for you and a landmark in your marriages journey. Meet us there. 
We are giving away a $100 Gift Certificate for Ruth's Chris Steakhouse to be drawn from the names of all who pre-register for the event! (Must be present at the event to receive the gift card).
Childcare is also available for $10 per child for children ages 8 weeks to Kindergarten age. There are Kids Groups going on for children 1st - 6th grade on this night, which is only happening at this one Marriage Night. There is no charge for your child to attend Kids Groups.
Attendee Types
$0

–

Regular (No Childcare)

$0

–

Parent (Please Add on Child Care)
Optional Add-Ons
Childcare (Children from birth - 5 years of age): $10